The issue of the UK's exit from the European Union is set to impact supply chain thinking for years to come. In this session at the conference James Hookham, deputy chief executive of the Freight Transport Association, will examine the key issues.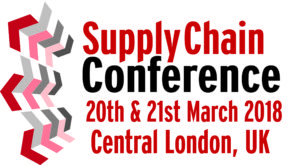 In particular, he will look at the challenges and risks that will take place with a 'no deal' scenario, as well as examining the potential changes for border and custom control.
This session will be followed by a panel discussion on the impact of Brexit on the workforce; how to retain and recruit talent; and the problems that are likely to arise.
James Hookham will be joined on the panel by Fionnuala Horrocks-Burns, employment & skills policy adviser at the British Retail Consortium, Karl-Heinz Meister, head of UK parts at MAN Truck and Bus, and Rachel Wilshaw of Oxfam.
Portcentric logistics could prove to be an effective approach to dealing with some of the potential problems created by Brexit and the possibilities will be examined by Oliver Treneman, development director, for DP World London Gateway Logistics Park. He will consider the impact of driver shortages becoming a growing challenge for the logistics industry, and look at how Britain capitalises on Brexit?
Find out more about the conference here