CEVA Logistics has opened refurbished 132,000 sq ft facility at Redditch for the pharmaceuticals sector. The site now MHRA (Medicines and Healthcare Products Regulatory Agency) approved.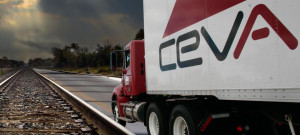 The opening of the facility coincides with a new five year warehousing agreement and a three year transport agreement with Nutricia – the provider of medical nutrition. CEVA provides the warehousing and distribution of medical nutritional feed products for a wide variety of medical conditions for both pharmaceutical wholesalers and home-bound patients. The site has a Registered Pharmacy to dispense prescriptions.
In addition, BMI Healthcare, the private hospital group is also transitioning to the facility where CEVA will continue to provide warehousing and distribution for its medicines and hospital consumable goods. Further healthcare customers will be operational at Redditch before year end.
Refurbishments at the West Midlands site included the addition of LED lighting as well as the installation of a HVAC system (heating, ventilation and air conditioning).
"To provide logistics service to the healthcare market, you must meet strict regulations and compliance standards and by making this investment in our Redditch facility, we are ready and approved to meet the demands of the market," said CEVA's Executive vice president UK, Ireland and Nordics, Michael O'Donoghue.