Third party logistics provider CEVA Logistics is to use net proceeds from refinancing and cash to repay any outstanding debts, aiming to lower interest rates, lengthen maturities and enhance liquidity to pursue its strategy.
CEVA has proposed $400 million in aggregate principal amount of Secured Term Loan B due 2025 (the "New Loan") in a private offering. This is subject to market conditions and other factors.  The company is to also enter into Senior Revolving Credit and Ancillary Facility in 2023 valued at $600 million and has received commitments from its new banking group.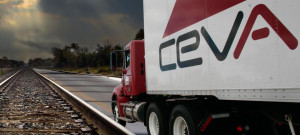 An additional debt settlement of around $350 million, originally expected in Euro, is to potentially follow at a later date.
CEVA also plans to fully repay the outstanding $580 million aggregate principal amount of its term loans due 2021, to settle approximately $438 million outstanding of its 9 per cent first lien senior secured notes due in 2020 by making a tender offer to repurchase for cash and/or redeem the outstanding amount. Doing so, CEVA also aims to cancel certain local loans and overdrafts.
CEVA expects the refinancing, should it be successful, to lower its annual interest expense and is committed to further deleveraging with a target of 1.5x-2.0x net debt/adjusted EBITDA in the medium-term. The company has warned that there is no assurance that the refinancing will be completed.