Chancellor Philip Hammond has frozen the fuel duty rate for the seventh year in succession.
In the Autumn statement, Hammond said: "The oil price has risen by over 60 per cent since January; and sterling has declined by 15 per cent against the dollar. That means significant pressure on prices at the pump here in Britain.
"So today we stand on the side of the millions of hardworking people in our country by cancelling the fuel duty rise for the seventh successive year. In total this saves the average car driver £130 a year and the average van driver £350.
"This is a tax cut worth £850 million next year, and means the current fuel duty freeze is the longest for 40 years."
While the decision to freeze duty will be welcome, it was less than many in the industry were hoping for. In its submission ahead of the Autumn statement the Freight Transport Association called for a 3p per litre cut in the duty rate, as well reinstatement of the duty differential for used cooking oil as a bio-fuel in commercial vehicles.
---
The industry reacts
After the fuel freeze was announced, it said that a cut would have "boosted Britain's economy by putting money in people's pockets and reducing costs for transport operators."
FTA Deputy Chief Executive James Hookham said: "Naturally we are pleased with the Chancellor's decision not to increase fuel duty in line with inflation as previously planned.The freeze will save truck operators – the majority of which are small and medium businesses – about £9,000 a year for a typical ten-vehicle fleet.
"The Chancellor has understood the arguments made by the FairFuelUK campaign and fuel duty has moved from being a 'sin tax' like alcohol and tobacco duty to being recognised as a core burden on families and businesses who can be helped by freezing it. The Chancellor needs to continue that logic and recognise that reducing tax duty in future will bring even greater benefit to the economy."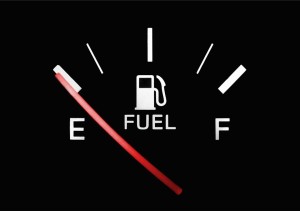 The chief executive of the RHA, Richard Burnett said:"The news that Insurance Premium Tax is to rise by 2 per cent comes as a disappointment – a disappointment that will, to an extent, be offset by the news that fuel duty, held at 57.95ppl is to be frozen for the seventh year in a row.
"Obviously a fuel duty cut would have made a real difference to our members' operating costs but a further fuel duty freeze? We'll happily take that."
Talking about plans for £1.3 billion to be spent on improving Britain's road network, the RHA said that it was pleased Hammond had recognised the "vital role that UK haulage operators play in moving the nation's economy."
Mike Hawes, SMMT Chief Executive, said that SMMT welcomes the government's commitment to improving infrastructure and investment in R&D. However said that it was disappointed it had not done more  on business rate reform.
"SMMT called for the removal of plant and machinery from business rates valuation, which would have helped encourage further investment at this time of great uncertainty," he said.
"While the Chancellor's focus on improving UK productivity is needed, the automotive industry bucks the national trend with the most productive workforce in Europe. What is required, however, are further measures to support competitiveness in the supply chain of both automotive and other key sectors."
James Monks, finance director at vehicle tracking service provider, RAM Tracking, said: "The decision to freeze fuel duty has come at a significant time for the fleet industry and while rising fuel prices are still concerning, this move will go some way to help offset rising costs in other areas linked to congestion charges and the National Living Wage.
"Despite the freeze, fuel prices are expected to continue to rise and costs have been impacted by a 19 per cent pump price increase since February 2016. While many fleet managers would have hoped for a cut in duty to compensate for this, the freeze will at least allow them some scope to invest in other activities which should be a priority, such as technologies which encourage drivers to act more safely and drive more sustainably."
Roger Crow, exec VP and managing director of Europe at Cubic Transport Systems, argued that the government needed to increase investment in the UK's transport infrastructure alongside additional investment in intelligent mobility.
"We are already making real strides in developing smarter cities which will open up transport, delivering safer, more secure and reliable journeys for travellers. There are no easy answers but additional investment in the most impactful areas would be a major step in the right direction in providing transport solutions which will help relieve pressure created by population growth and traffic increases.
"We also need additional investment if we are to significantly move towards better transport links between the Northern Powerhouse, the Midlands Engine and the South East. This will create greater economic growth for the UK and provide businesses with the vital skills they need to build these economic hubs."