Family-owned growers Chingford Fruit has renewed its contract with Pooling Partners.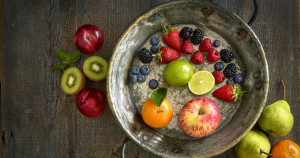 The pooler and pallet manufacturer will increase pallet movements and aim to reduce the fruit growers carbon footprint as part of the "IPP Logipal circular economy model."
"Using its IPP Logipal pooling system, Pooling Partners provides us with a cost-effective and efficient supply of pallets to deliver our fresh fruit to supermarket shelves," said Dave Slaughter, operations director, Chingford Fruit. "The business also helps us to cut our own carbs in terms of reducing the unnecessary empty running of trucks through IPP Logipal's 'Trade Direct' model which not only reduces our emissions but also our costs, while at the same time increasing our efficiency.
"Reducing our environmental impact is also why working with Pooling Partners has proved so fruitful."