Weetabix has been awarded Standard Corporate Certification from The Chartered Institute of Procurement & Supply – one of only 280 companies globally to have achieved the certification.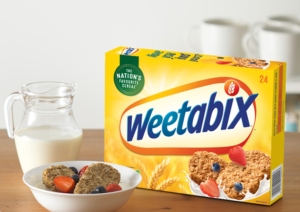 Anthony Bowdidge, Head of Procurement, said: "When we decided to embark on the certification process last year, we'd already step changed the way we worked internally and made some fantastic progress. But we knew from internal feedback there were some further improvements we could make, and CIPS offered a framework to take us to the next level. It provided the structure we needed, particularly around processes and continued people development.
"We aligned our programme to the five dimensions of the CIPS assessment: Leadership & organisation, Strategy, People, Processes & Systems and Performance Management. Each dimension was assigned a sub-team within procurement, which meant it was a real team effort from the beginning as every member of the function was involved throughout the entire journey.
"This resulted in the excellent co-creation of new policies and processes, as well as enabling personal development and education for all involved. While the certificate will be the thing that we will display and publicise proudly, arguably the biggest impact will be the increased professional development of the team."