Shoe manufacturer Clarks is to open a 10,000 sq m distribution centre at Krefeld in Germany to serve the continental market.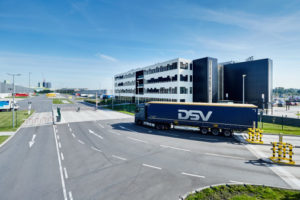 The facility, which will be operated by DSV Solutions, is due to open in spring-Summer 2020 serving traditional retail, wholesale and online channels.
"This is very positive news for Clarks. Our inventory has to be geographically closer to our focus markets on the mainland if we are to compete on delivery lead times," said Ben Fletcher, president of the Europe region for Clarks.
"And of course, our delivery service proposition needs to come at a price that is cost-effective for consumers. The new European distribution centre will be a key enabler to unlocking growth across our digital and wholesale channels."
DSV's sit at Krefeld has some 50,000 sq m of warehouse space, 12,000 sq m of road terminal space and 9,000 sq m of office space.
Alexia Evans, regional supply chain director for Clarks in Europe said: "Having visited the Krefeld site and spent time with the team there, we're very excited about this partnership and confident that it will drive long-term value for Clarks. Our customers want greater choice in the shoes they buy and the channels they use to buy them, and they have come to expect their shoes as quickly as possible. Opening a distribution centre in central Europe will help us to meet this need as we compete across the European region."
Brian Ejsing, chief executive of DSV's Solutions division said: "We are very pleased that Clarks has entrusted DSV with this pivotal role in their supply chain. I'm confident our extensive omni-channel warehousing and distribution experience in the shoe and apparel industry will put Clarks in an excellent position to grow their European business".