Click & collect is driving additional sales opportunities for retailers, according to a JDA/Centiro survey which found that almost a quarter of European shoppers bought more goods while picking up their item.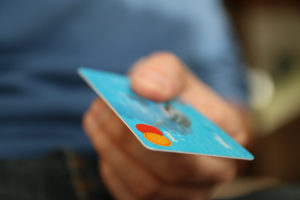 The Customer Pulse Report Europe 2017 also found that 42 per cent of respondents who have shopped online in the past 12 months have used click & collect.
The survey of 8,238 adults online across the UK, Germany, France and Sweden found that click & collection use was particularly high in the UK with 54 per cent of shoppers using it. By contract only 28 per cent use it in Germany.
"Physical footfall is becoming important again, and click & collect represents an important vehicle for retailers to make the most of all the hard work they're putting into the in-store experience," said Lee Gill, group vice president, global retail strategy at JDA. "An effective Click & Collect operation isn't just for Christmas, however: it can help boost sales throughout the year."
The survey also found that 56 per cent of respondents across the European countries surveyed use their mobile devices in store. The main reasons cited are to check or compare prices (30 per cent), read product/service reviews (22 per cent) and to access and redeem offers (15 per cent).