Clipper Logistics has signed a ten-year contract with John Lewis – it will be responsible for retail support services from its Northampton distribution centre.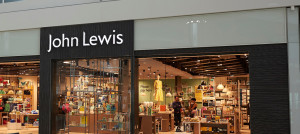 "Clipper has had a long and close relationship with John Lewis which continues to develop on a number of fronts," said Steve Parkin, executive chairman, Clipper Logistics. "We are delighted to be partnering with them once more and to have finalised this long term contract to enable us to continue to support their operations in the UK."
The new distribution centre at Grange Park is 500,000 sq ft and was acquired by Clipper earlier in the year specifically for the retailer. It will act as the national returns centre for John Lewis, where e-fulfilment and store returns will be handled.
Pre retailing services will also take place at the site.