Clipper Logistics has won a contract extension with women's fashion brand Mint Velvet. This will take the partnership into its tenth year.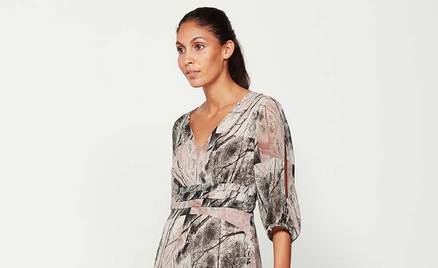 The operation will continue from Clipper's Milton Keynes facility, and will include store replenishment, click & collect, global e-commerce support, wholesale supply and returns.
Clipper will also incorporate ClickLink and Boomerang, the company's value added services for click & collect and reverse logistics.
"Extending our partnership with Clipper into its tenth year is testament to the collaborative approach we've taken within our supply chain," said Stuart Grant, COO of Mint Velvet. "They are a trusted and valued partner, and innovations such as Boomerang and ClickLink have demonstrated that they are at the forefront of retail logistics.
"As our business and the retail landscape in general evolves, we look forward to working together to ensure the best service for all our customers, whether that be online or in-store."
Tony Mannix, CEO of Clipper said: "We've worked alongside Mint Velvet from the very start of their business, and it's incredibly fulfilling for all of our team to play a role in their success. They are a forward-thinking brand, who have really got on board with our consultative approach. We're looking forward to many more successful years together."