Overland Shoes has chosen Core Management Logistics to handle distribution of wholesale footwear for fashion brand GH Bass.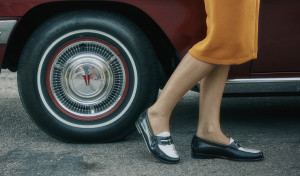 CML currently handles ecommerce fulfilment of GH Bass products. The new deal will see GH Bass' range of men's and women's footwear imported directly from Overland Shoes' suppliers to CML's base at Magna Park, Lutterworth.
Ari Williams, finance director at Overland Shoes, said: "We are pleased to be working with CML on the warehousing and distribution of our stock. They offer a professional and friendly service, a central location in easy reach of London and major UK ports, and have experience in operating customs bonded warehouse facilities and export to Europe. Their flexibility is important to us – CML is big enough to punch above its weight but small enough to be flexible and meet all of our requirements".
CML will provide storage and quality control as well as distribution to consumers and stockists across the UK and Europe. Chairman Graham Copley said: "We are delighted to have consolidated our strong working partnership with Overland Shoes and look forward to further supporting their operations under the GH Bass brand."