Unite is to ballot more than 700 drivers at The Co-operative on industrial action in a response to a move to transfer around 50 drivers at Coventry to Eddie Stobart.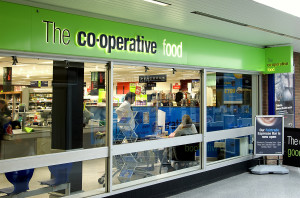 Unite the union will be holding a ballot for strike action and/or industrial action short of a strike from Tuesday 1st March – the ballot will close on Monday 14th March.
The Co-operative Group national board has agreed to transfer the drivers to Eddie Stobart in April.
Andy Perry, director of logistics, The Co-operative Food, said: "We would like to reassure drivers at our other sites that there are no plans to outsource the areas of secondary transport currently operated in-house or at any of our warehouse operations. Our strategy in both the short and long term is to keep these operations in-house.
"We are disappointed that a national ballot is being organised as we have agreed that all Unite drivers will see their terms and conditions protected when they transfer to Eddie Stobart Ltd. In addition Eddie Stobart has also agreed to recognise Unite as the representative union at our dedicated Co-op site as well as giving clear assurances on other items raised by the trade unions and colleagues through the consultation process."
However Unite national officer for retail distribution Adrian Jones said: "Basically we have heard it all before and while it may be copper bottomed, it is not cast iron.
"Our members are not yet convinced that this will not happen again. The other aspect is that the TUPE [Transfer of Undertakings (Protection of Employment)] to controversial haulier Eddie Stobart is not consistent with the values and principles of the Co-op.
Co-op driver members being balloted are located at Birtley, Newcastle; Carrickfergus, Northern Ireland; Castlewood, north Derbyshire; Coventry; Inverness; Newhouse, Lanarkshire; Plymouth and Thurrock in Essex.