The Co-op is to open a £6million distribution centre at Inverness Airport Business Park opening the way to expand its store network across Scotland.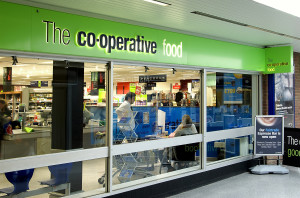 The 12,000 sq ft Dalcross distribution centre is due to open on 9th August. The Co-op is planning to open 18 new stores in Scotland by the end of 2018, with upgrades planned to a further 20, as part of a £28 million expansion and renovation plan.
This will take total store numbers to 365 and the number of Co-op employees to almost 6,000.
The new Dalcross facility will be serviced by double decker vehicles as opposed to single decker, resulting in fewer journeys reducing CO2 emissions and eliminating 1,800 road miles per day.
Logistics director Andy Perry said: "We're thrilled to be able to launch our new site at Dalcross – it's a modern and future-proofed facility which is perfectly placed to support the Co-op's ever-growing operations in Scotland. Our significant investment in a new distribution centre is also a symbol of our absolute commitment to serving communities in the North of Scotland, as well as a strong indicator of how well our food business is performing in this area.
"We have ambitious plans to continue to open new stores and Dalcross will ensure we can continue to serve our members and customers in the Highlands and Islands for years to come."
James Campbell, chairman of Inverness Airport Business Park, said: "Inverness Airport Business Park is delighted to welcome its first occupier to the phase one site and it will be brilliant to see the Co-op operating from their new address at 1, Vallance Road.