CollectPlus has launched a service that enables people to send parcels to others knowing only their email address, or phone number. No postal address is necessary.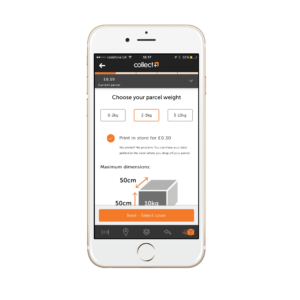 Social Send is powered by the CollectPlus app, and is priced from £4.99, with 3 to 5-day delivery including £50 of transit cover as standard.
When the option is selected CollectPlus sends the recipient a link which allows them to select a delivery location from any one of the 6,500 parcel points in the CollectPlus network.
This information is conveyed back to the Sender who can then drop off the parcel at a local CollectPlus store, where they can even have the label printed for them if they do not have a printer at home.
The recipient will be notified when the parcel has reached its destination and is ready to pick up and CollectPlus also provides the sender with proof of delivery.
* The CILT's Sir Robert Lawrence Award has gone to Neil Ashworth, chief executive of CollectPlus. Ashworth said: "I am truly honoured to accept this award, and I'd like to thank the Chartered Institute of Logistics and Transport for the recognition."