Chairman of the Environmental Audit Committee Philip Dunne MP has written to BooHoo chief executive John Little to dispute a claim from the e-commerce fashion retailer that it was not aware of working practices at factories making the firm's garments. 
The Committee said that Boohoo should have been aware of allegations of poor working practices in its supply chain. It cited its 2019 report on Fixing Fashion which it said highlighted the issue of Leicester's garment workers being paid below the National Minimum Wage.
Following the allegations made in a newspaper, Boohoo said it is committed to making sure "everyone working to produce clothing in [its] supply chain, is properly remunerated, and fairly treated".
BooHoo has also launched an "immediate" independent review of its UK supply chain, led by Alison Levitt QC, and is making an initial commitment to invest an incremental £10 million to eradicate supply chain malpractice.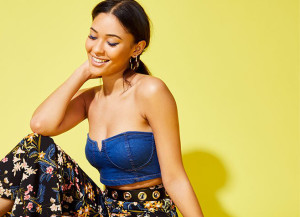 It has denied allegations that some of its suppliers have paid staff less than minimum wage, and has ended contracts with suppliers that have not followed its code of conduct.
Dunne said: "Last year Boohoo told us that it was going to join the Ethical Trading Initiative (ETI). We note it has not done so. It is shameful that it took a pandemic and the ensuing outrage about working practices in their supply chain for Boohoo finally to be taken to task for turning a blind eye.
"I have today asked a number of questions to discover what the company is doing to protect its workers and to ask whether any environmental standards have been adopted to lessen the impact of fast fashion on our environment."
The Committee said that Home Secretary Priti Patel had confirmed that there is a cross-government taskforce looking into the issue of working conditions in  factories in Leicester.