The European General Court has annulled the decision by the European Commission to impose €790 million worth of fines on several airlines for their participation in a cartel on the air freight market.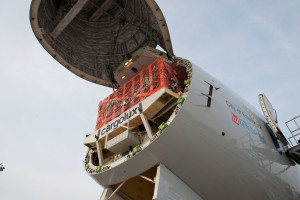 The airlines fined included: Air Canada, Air France-KLM, British Airways, Cargolux, Cathay Pacific, Japan Airlines Corp, Lan Airlines, Martinair, Qantas, SAS, Singapore Airlines. Lufthansa had been granted immunity by the Commission.
The court's ruling is based on its view that the Commission claimed there was a single cartel and a single continuous infringement in which all participated, but, in the operative part of its decision, the Commission described multiple infringements which did not necessarily involve all the participants.
This, said the court, meant that there was a contradiction between the grounds of the decision and its operative part.
The Commission brought the case against the airlines after receiving an application for immunity from Deutsche Lufthansa and its subsidiaries in December 2005.
According to that application, anti-competitive contacts existed between a number of air freight carriers covering the fuel surcharge and the security surcharge.
In statement. Cargolux, which was fined €79.9m, welcomed the decision to annul the fine. "Cargolux will conduct a detailed analysis of the Court's decision," it said.