Wood and laminate floor retailer UK Flooring has revealed it had to redesign the entire proposition behind its customer delivery contract with Menzies Distribution during lockdown.
Within a week of the contract going live, the UK went into lockdown and in-home delivery had to be switched to contactless delivery outside of the home.
UK Flooring also said that it had seen a significant increase in orders via e-commerce, which meant that Menzies had a significantly higher volume of consignments; more than double what was originally forecast.
The extra volumes were managed from the 15 regional hubs around the country, including in Aberdeen, Exeter, Norwich, and Swansea.
Darren Gilbert, chief operating officer UK Flooring Direct, said the two parties had spent 18 months working on the offer and in the space of a week, it had to redesign the whole proposition and shift to a contactless service.
"The partnership has been designed to offer an enhanced service for our customers nationwide, bringing with it a new in-home delivery service," he said.
"This entails one-to-one communication between delivery drivers and the customer, providing an up-to-date delivery status as well as offering a direct delivery into a ground floor room of choice and disposal of the pallet and packaging."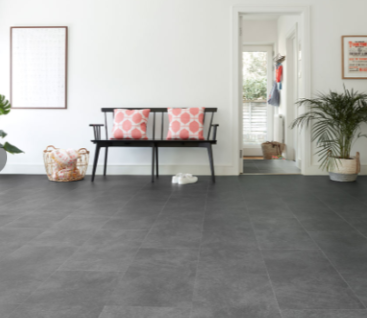 Adam Smith, commercial and marketing director at Menzies Distribution, said: "Our new 'in-home' delivery model had been successfully trialled and we were on the cusp of national rollout as the Covid-19 crisis unfolded.
"Through our operational expertise, flexible solutions, ability to increase capacity and partner approach, we were able to prioritise the health and safety of all employees involved in the delivery process along with that of recipient customers.