Craemer UK has begun manufacturing its one-piece injection moulded D3 range of plastic pallets at its production facility in Telford.
The decision was made in response to growing demand for Craemer's plastic pallets in the UK. The products previously had to be imported from the company's manufacturing facility in Germany so this launch means that UK customers can benefit from quicker deliveries, fewer transport costs, and reduced CO₂ emissions.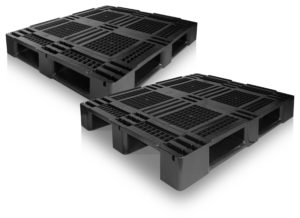 The plastic pallets in Craemer's D3 range produced in Telford will be made from either virgin or regenerated material and are fully recyclable at the end of their lifespan.
Gero Liotti, Head of Material Handling Sales at Craemer UK, said: "Buyers are increasingly more aware and conscious of the negative impact of using less sustainable products and becoming more inquisitive of their origination and end-of-life credentials."
Liotti added that customers are looking for "truly meaningful, sustainable, returnable products for sophisticated manufacturing processes and complex supply chains, coupled with the understanding and knowledge of where products come from – including how and what they are made from".
He believes that this can increase traceability, improving efficiencies and saving customers time and money.
Craemer (Stand i222) will be at IntraLogisteX on 28-29 March 2023 at the NEC Birmingham. For more information, visit www.intralogistex.co.uk.