Culina Group has entered into a joint venture with Morgan McLernon, an Irish company specialising in chilled and frozen distribution.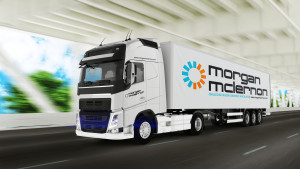 The terms of the agreement have not been disclosed.
Culina already has a close partnership with the company through its business CML.
"Morgan McLernon and CML have been working superbly well together now for several years and it really was the logical next step for both businesses," said Thomas van Mourik, chief executive of Culina Group. "This joint venture is a really positive development for both businesses.
"It's an excellent fit which is going to provide great opportunities for both staff and clients on both sides of the Irish Sea."
Michael McLernon, chief executive of Morgan McLernon, said: "The Morgan McLernon board believes this move makes strong commercial sense. The combining of our two businesses will create major opportunities for significantly growing our market share on both sides of the Irish Sea."