Dart Group has sold its temperature-controlled logistics division Fowler Welch to Culina Group for £98 million.
Dart Group said that the sale would enable Fowler Welch to "continue to flourish and grow profitably under new ownership" allowing it to focus on its Jet2 leisure travel business.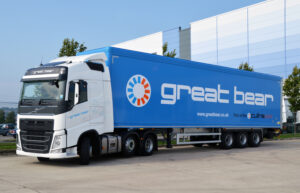 The sale includes Fowler Welch's 50% share in fruit ripening and packing business Integrated Service Solutions: a joint venture with Terradace Holdings.
Dart Group said that as of 31 March 2020, Fowler Welch had unaudited net assets of £60.5 million. In its most recent filings to Companies House for the year-ending 31 March 2019 Fowler Welch posted a 6% increase in turnover to £178.7 million, and a 2.5% increase in profit to £4.3 million. It had 897,000 sq ft of warehousing space.
Culina Group is no stranger to acquisitions, having acquired Robsons of Spalding in 2018, Warren Warehousing Group in 2018 and Great Bear Distribution in 2016.