Currie European Transport has rebranded as Currie Solutions, in a moved designed to reflect a change in its philosophy from a transport company to a business solutions partner.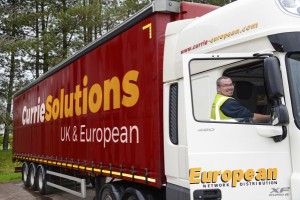 The Dumfries-based company is the largest subsidiary of Currie International Holdings, which in 2015 turned over some £47 million.
In a statement, the company said: "We are not just a haulier. 'Solutions' stands for the complete package we can offer customers – transport, warehousing, stock holding, stock management, order picking and packing, returns management and cross docking services throughout the UK and Europe.
"Currie European is still our registered name and a major part of the business. Currie Solutions allows us to think outside the box and fulfil all small, medium and large business logistic requirements."