The Freight Transport Association is calling on chancellor George Osborne to use his Autumn Statement to cut fuel duty by 3p per litre and invest in training and driver facilities.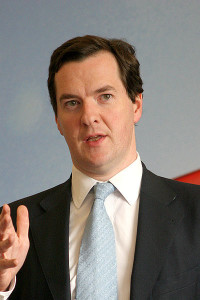 In a letter from chief executive David Wells it highlighted three key issues for the industry – skills shortage, fuel duty and infrastructure investment.
Karen Dee, the FTA's director of policy, said: "The chancellor and prime minister have both emphasised that their priority is to protect the UK economy and boost productivity. The government's decision to freeze fuel duties for the past five years has delivered much needed relief not only to the logistics sector, which faces continuing difficult trading conditions, but also to the wider motoring public who rely on their cars to get to and from work. But independent research has shown that a 3ppl cut in duty would deliver further benefits – creating jobs, boosting GDP, and in some circumstances, delivering a net increase in tax revenues."
The association wants Osborne to support industry-led training schemes and student loan-type arrangements for those seeking to acquire vocational skills. And it argues that government funding for improved roadside facilities, including lorry parks, would make the industry a more attractive prospective employer.