Black Friday might have gone smoothly, but leading logisticians are warning that Cyber Monday could be a lot busier.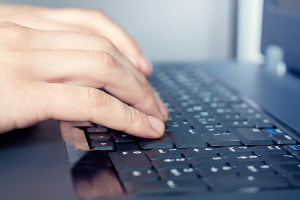 CitySprint chief Patrick Gallagher warned that high levels of online buying on Black Friday could lead to delivery problems next week. And Yodel pointed out that pay day for many people falls on Monday and they could be waiting to spend until then.
Gallagher said: "It may be quiet on the high street today, but that does not mean consumers are not buying in force this Black Friday."
And he warned: "This inevitably puts greater strain on distribution and delivery networks, who must make sure shoppers receive their online purchases in good time. Sensible retailers will have capped the number of same day and next day deliveries they promise in this period to avoid damaging their reputation."
Yodel said that shoppers might wait until Cyber Monday to hit the sales. It confirmed that its operations ran smoothly on Friday, but said it anticipated potential busy sales on Monday.
A Yodel spokesperson said: "At present our operations are running well and we continue to work closely with retailers around expected volumes.
"Our expectations around this being an extremely busy and challenging period remain the same. This year, pay day for many for many people will fall on Cyber Monday which may mean we see even more people waiting to make their purchases until then."
Black Friday on the high street remained relatively quiet – the pandemonium of last year's sales was a far cry from calm high streets up and down the UK. But online sales were strong throughout the day and the lack of drama suggested that the intense preparations have paid off.
Here are the highlights of Black Friday 2015:
It was reported that Argos, Zara and JD Sports' web sites had some problems early this morning. All three sites appear to have been up and running since then.
According Matthew Robertson, commercial director of NeDespatch, retailers have learned a lesson from last year's chaos, because they have been more careful in their planning, and thought about the long-term benefits of spreading out deals.
He said: "Many retailers are providing a more dynamic approach to the peak shopping period, putting processes in place to manage peak times and to help order fulfilment run more smoothly – for example, some of our retailers are pushing click and collect at the online checkout, to help alleviate the strain on parcel carriers to deliver to individual homes.
Currys PC World had a record start to its Black Friday sales. It had a 1100 per cent rise in hourly unique visitors, and a 2900 per cent increase on orders compared to this time last week.
Argos had 2.5 million online visits by 2pm – over double the daily average. It said that the numbers continued to grow. An hour before, Argos announced on Twitter that it was having issues with confirmations:
https://twitter.com/Argos_Online/status/670227534890573824
Amazon sold 7.4 million items on Black Friday, making it the retailer's biggest day ever in the UK and easily beating last year's figures of 5.5 million.
Managing director Chris North said: "Throughout the year, we have been investing in more distribution centres and hiring many more great people in anticipation of our biggest Christmas period ever and, in particular, our biggest ever Black Friday."
The company said that SMEs operating on Amazon Marketplace also had a record Black Friday, selling millions of items. Many of these sellers use Fulfilment by Amazon, a service where Amazon stores, picks, packs and delivers items. The number of units dispatched on Black Friday through FBA was up by more than 70 per cent year on year.
The fact that retailers and delivery companies have so far been able to absorb the increased demand reflects the preparation for the sales. There has been a significant increase in capacity to deal with the spike in orders. But many retailers have stretched their sales to cover several days taking pressure off their web sites. And many have stopped offering next day delivery, or only offering it at a premium, during the Black Friday period.