Delamode launches groupage service to Germany and Italy
International freight forwarder Delamode Group is expanding its network with the launch of a new groupage service in Western Europe. The new service enables customers to ship from the UK to any location in Italy and Germany.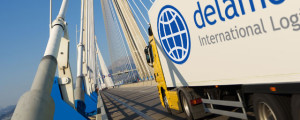 The British company is branching out from its existing Eastern European network by providing customers with daily departures for Germany and twice weekly departures for Italy – available both inbound and outbound.
"Germany has been the UK's largest EU import and export trading partner by value for many years, and Italy continues to see the value of its UK imports increase year-on-year," said Stephen Blyth, chairman of Delamode. "The decision to establish these new routes reflects existing customer demand and our strategy to strengthen and grow our pan-European network of road transport services."