DX (Group) has reported record volumes in its DX Express division as a result of the impact of the coronavirus pandemic.  
The express courier said that deliveries to medical laboratories, independent pharmacies and central government departments amongst other customers, has "stepped up provision to accommodate the material rise in volumes" over the last six weeks.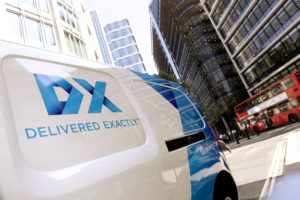 Tony Kells, sales director at DX Express, said: "Our secure, tracked delivery services have seen volumes of items per day quadruple in some areas, largely driven by the needs of hospitals."
Kells noted that areas showing the strongest rises include deliveries of key worker uniforms and specimen samples between laboratories and hospitals.
He said that these rises were directly related to the coronavirus pandemic, and DX was allocating additional resource to ensure we can meet this demand.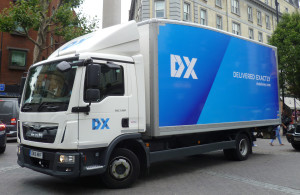 Kells said that deliveries to high street pharmacies also remained "busy nationwide".
In February DX said it was 'encouraged' by its financial performance in the first half of its financial year, after it returned to profitability in the year-ending 30 June 2019 following several years of unprofitability.
However chief executive Lloyd Dunn said: "While the nationwide lockdown has caused a decrease in group volumes overall, it is especially important that we meet the needs of customers who serve the healthcare and essential services sectors as well as those individuals in society most at risk from Covid-19."