Deutsche Post DHL is to sell Williams Lea Tag, its London-based provider of marketing and communications services, to Advent International the private equity group.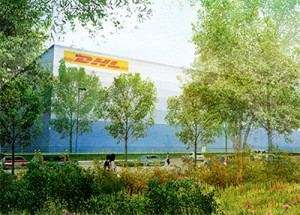 It said that the deal would enable it to strengthen its focus on its core logistics service offering.
The operations and assets of Williams Lea Tag are expected to transfer to Advent by the fourth quarter of 2017. The business currently employs more than 10,000 people and operates in more than 40 countries globally.
Williams Lea Ltd "is particularly focused on the provision of communications supply chain services and the sourcing, ordering and fulfilment service components of marketing supply chain." In 2015 it had a turnover of £361.9m and an operating profit of £11.9m.
Tag Europe Ltd "is focused on the creative production and asset management of distribution of brand messages globally". In 2015 it had a turnover of £102.8m and operating profit of £1.9m.
Andy Dawson, managing director at Advent International, said: "Advent will support the company through targeted investment in people, technology and systems and strengthen its customer proposition and help its clients to realise the true potential of their brands.