Freight forwarder DG International says it has transformed the way it works by developing cloud-based supply chain management software.
James Appleby, MD at DG International, said the software, called Horizon, was "bringing increased efficiency and cohesion to our business processes, whilst still providing the human touch through dedicated account managers and operational contacts".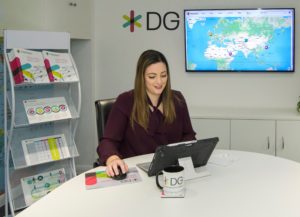 He added: "Supply chain visibility is no longer a nice to have, but an essential capability to remain competitive. Our ambition has always been to bring the entire supply chain and all its processes together, accessible and connected on one screen. That is what Horizon does."
Built through Salesforce by DG International's software development partner Neurored, Horizon is also replacing the company's internal software, consolidating sales and business processes as well as freight management, including satellite tracking of the vessel through to final mile delivery.
Appleby said: "We will continue to invest in and enhance features for Horizon. For example, phase two of its development will see the use of artificial intelligence to predict changing weather conditions and alert DG International and our customers."