DHL Supply Chain has acquired MIT Safetrans, the Italian logistics provider for specialised and high added-value industries like technology, life sciences and healthcare.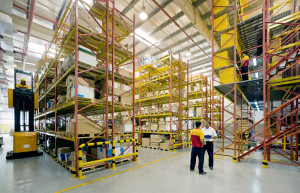 MIT's distribution network is made up of 20 logistics centres – which handle specialised pre and post delivery equipment services. The company reported revenues of €48million last year, and an EBITDA of €6million.
This follows the acquirement of Italian healthcare logistics company Eurodifarm in 2011.
"The acquisition's strategic value is twofold for us: on the one hand it allows us to extend our services, competences and targets," said Eddy De Vita, president and CEO of DHL Supply Chain Italy. "On the other hand, it allows us to transfer the know-how we have developed in highly specialized and innovative niches into all the other sectors, further fostering our leading position.
"We are now aiming to assert ourselves as an operator with the largest portfolio of added-value services capable of satisfying the most demanding companies."