Global trade will continue to grow despite mounting protectionist tendencies, Deutsche Post DHL chief Frank Appel told shareholders at the company's annual meeting in Bochum.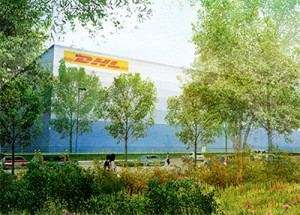 "World trade drives prosperity, and prosperity promotes peace. We therefore don't need less globalization, but more – and we need it now and sustainably."
Appel argued that countries should invest more heavily in education and infrastructure in the interests of long-term growth.
"Logistics is the backbone of global trade," he said, adding that global team work was impossible without it. Against this backdrop, he argued that Deutsche Post DHL Group was exceptionally positioned as the global industry leader.
The group made an operating profit of €3.5 billion in 2016, and expects to increase this to €3.75bn in 2017.
Appel re-affirmed Deutsche Post DHL's aspiration to set standards in a digital world. The company had proven its ability to innovate by trialling the DHL Parcelcopter, and the supply chain division had successfully tested robots that ease the workload of warehouse operatives, he said. He also noted that the Freight division had launched Saloodo!, a virtual market place that brings shippers and transport providers together, adding that "new technologies offer new opportunities for the next step. They make things easier and more productive – for our customers and for ourselves."
Appel also said that Deutsche Post DHL Group now intends to sell the StreetScooter to outside customers, such as municipal enterprises and strategic partners. With this aim in mind, the Group will be expanding its production capacity significantly from a current 10,000 vehicles to 20,000 by the end of the year. Through this investment, Deutsche Post DHL Group is underlining its aim of being a driving force behind electro mobility and becoming the market leader in green logistics.