DHL Supply Chain has developed a 375,700 sq ft distribution centre for its customer Eaton, the global power management specialist. The new German facility is highly automated, and is expected to be in operation from the beginning of next year.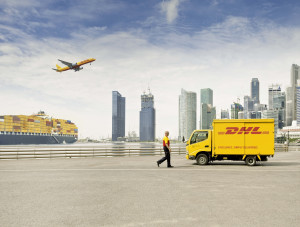 "The construction start for the new warehouse in Rheinbach is another important step in our strategic partnership, in which DHL is building and managing three integrated, high-performance distribution centres for Eaton in Europe," said Karsten Schwarz, CEO Germany & Alps DHL Supply Chain. "This investment reflects the trust and strategic partnership we have with Eaton, who have leveraged our logistics expertise for the past decade."
According to the logistics business, over the next few years DHL will support Eaton's European electrical business from three distribution centres in Germany, the United Kingdom and the Czech Republic. The new site in the UK began operating for Eaton at the beginning of 2018 and a modernization and expansion of the Czech site is currently in progress.