DHL Supply Chain has signed a strategic partnership with waste management specialist Landbell to provide environmental management services that are compliant with EU legislation.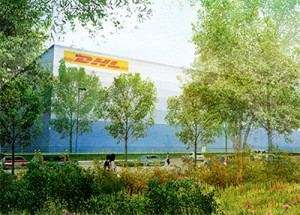 DHL will offer supply chain management through its EnviroSolutions service, including collecting and recycling waste streams.
Landbell will use its expertise in international producer responsibility compliance for electrical and electronic equipment, batteries, PV modules and packaging.
As part of the agreement DHL will divest its Data and Regulatory Compliance Services to Landbell.
"Our partnership with Landbell Group delivers a fantastic new solution for our customers, revolutionising how businesses access waste management and compliance services," explains Paul Richardson, managing director, Specialist Services at DHL Supply Chain.
And Landbell CEO Patrick Schulz said: "By pooling our expertise, we will lower market entry barriers by offering customers a 'one-stop-shop' solution for all of their environmental, supply chain and compliance needs."