DHL Express and online retailer mybudapester.com have joined forces to launch a limited edition "DHL 1" sneaker.
The basic model for the DHL 1 Sneaker is the cult shoe "Sonra Proto" by Hikmet Sugoer.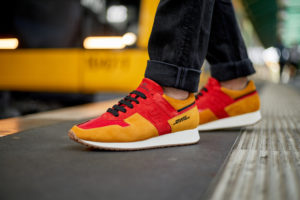 The toe cap is made of recycled DHL shipping bags. The tag also comes from DHL and is made from the metal of a 33-year-old Boeing 757 cargo plane.
Markus Reckling, managing director DHL Express Germany, said: "Celebrating our 50th anniversary this year, we are proud to be part of this creative collaboration, from which this limited sneaker highlight came into being".