DHL Supply Chain has urged for "collaboration and a coordinated response" when it comes to risk management in the wake of the Covid-19 pandemic.
Covid-19 has transformed risk in the supply chain, adding a huge number of variables and additional risks to business continuity.
To that end Logistics Manager spoke to Phil Roe, chief customer officer, UK and Ireland at DHL Supply Chain, to discuss the impact of Covid-19 on risk management globally.
Roe said: "We learnt that collaboration and a coordinated response were vital to keep up any level of service when a really serious incident that affects a whole country occurs.
"Regardless of the industry or the issues at hand, coordination of supply chain professionals and key industries was and remains absolutely critical. By collaborating with other stakeholders and having visibility over supply chains and organisations, much more was able to be achieved. Within our own business, we saw the power of collaboration through our work with the Ventilator Challenge consortium, and in the redeployment of colleagues to different areas of the business."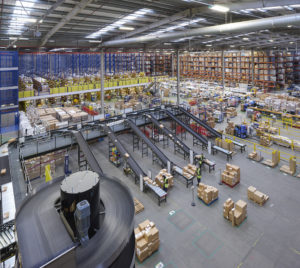 Roe said that looking to the future, DHL had learnt that business continuity planning that focused solely upon an individual site or supply chain was of limited use when most of the world finds itself responding to the same crisis. He said that much broader recovery plans needed to be at the ready, which was something DHL would be building into its ongoing risk management strategies.
Last year DHL Supply Chain laid out its ambitions to be a "leader" in digitalisation and innovation – Strategy 2025 – that will see it develop products in partnership with start-ups around the world, that can be productised and delivered into live warehousing environments.
Roe said that digital technology had never played a more important role than it has during this pandemic: "Creating real time visibility on people, assets, utilisation and redeployability would not be possible without the technology to aggregate multiple data sources," he said.
"While many supply chain management software systems exist, the pandemic highlighted the strength of data visualisation – and in this case the need for a data visualisation tool that could bring together huge amounts of information from across many sectors, covering everything from human resources to physical assets, in order to support the decision making process."
Roe said that in the first weeks of crisis response the DHL Supply Chain team had set out to quickly design something that did just this, providing oversight at both a national and regional level, and enabling those managing supply chains to quickly and efficiently redeploy resources to support the evolving needs of the business.
"While the tool itself was designed to fulfil a particular purpose, it has potential applications beyond these circumstances, and the learnings provide useful insight for those working with data and systems design in other applications," he said.
Good traditions? 
"Covid-19 has shown us that in many cases traditional models are not always the most appropriate choice to fall back on," Roe said. "Most risk plans are based around specific locations, and instead we need to take a wider, holistic, view of the supply chain, looking at resilience across more than one region or country."
Roe said that the assessment of potential risks needed greater analysis, and there should be regular stress tests implemented against volumes of a product or service which could be required in an emergency.
"If solutions don't have the flexibility to allow you to ramp up when needed, or change how you do things, you can be faced with unfulfilled demand really quickly," he said. "In times of disruption it's incredibly important to ensure staff remain engaged, and feel supported, and it's likely that any new measures introduced to help with this won't look like the 'traditional' way of doing things and will change how we operate longer term."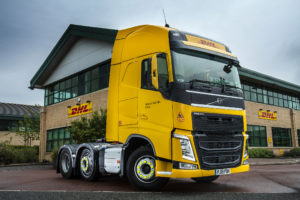 The concern in supply chain is preparation is for second or even third-waves of Covid—19 in different regions and at different times of the year.
Roe said that there was likely to see a recurrence of the virus, but the unknown was if any peaks would be "local, regional, in a specific sector, or even how extreme they'll be".
"Now is the time to learn from elsewhere and look at other countries, industries and businesses within your [sector]to see how best practice has been implemented, and how that might affect the way we do things in the future.
"We've seen such great collaboration in response to the pandemic, that it's vital we use the learnings collaboratively too."