DHL is to design, procure and deliver uniforms and equipment for the Metropolitan Police Service in a seven-year, end-to-end supply chain contract.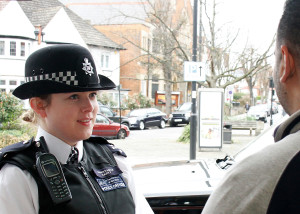 DHL said that under the new contract, which will see the company 'deliver a National Uniform Managed Service' (NUMS), it would provide 'similar opportunities' for other UK public sector bodies.
A DHL spokesperson said: "DHL has been selected as the overarching operational partner for NUMS, as our logistics and procurement expertise allows us to manage the supply chain end-to-end for ultimate efficiency.  The contract also required very specific expertise, in the form of design. As such we brought in a uniform design specialist who has previously designed for major brands and major international sporting events. Acquiring specialist expertise is something we have done extremely effectively in the past for contracts as significant as NHS Supply Chain, to offer the very best bespoke service."
"While DHL is now delivering a real difference to the Metropolitan Police Service, the benefits on a national scale will come through the adoption of additional forces or organisations, as well as the standardisation of the new process," said Paul Butcher of the Met. "DHL is perfectly positioned to deliver this as the dedicated team are vendor neutral, engaging with the appropriate market in a fair and transparent manner, while ensuring any copyright or intellectual property is vested with NUMS customers."
In the past the UK police have sourced products independently – the new deal will see NUMS providing a single national platform for uniforms and equipment.
To carry out the design part of the contract, DHL has invested in a team of specialists who will lead the NUMS Design Council. According to the delivery company, improvements have already been identified in body armour and accessories for carrying/wearing essential equipment.
Paul Richardson, managing director of specialist services at DHL Supply Chain, added: "We're delighted to have been appointed to manage NUMS and look forward to delivering the financial savings we know are possible. We're equally honoured to be supporting the vital role of police officers by improving safety and providing more functional clothing and accessories."