DHL UK collaborates with Fujitsu
DHL Supply Chain UK is to partner with Fujitsu to develop new services through wearable technology and the Internet of Things (IoT). The partnership aims to develop innovative solutions for emergency services, as well as new markets like airline logistics.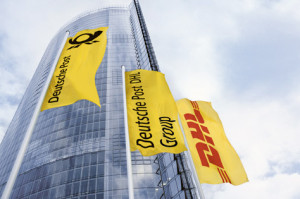 The service will include the use of wearable and IoT technology to enable emergency services to track the well-being of those working in the field via a dashboard displaying status and location.
"As the global logistics leader, we constantly seek out innovations that improve our customers' lives," said Paul Richardson, MD, specialist services, DHL Supply Chain UKI. "Wearable technology is going to transform the way we work, helping us understand the dynamics of what's happening around us and providing real time insight on our environment as never before."
François Fleutiaux, SVP, head of sales and country leadership EMEIA, Fujitsu, said: "At Fujitsu, our aim is to create meaningful, transformative innovation, which is precisely what we anticipate that this partnership with DHL will deliver. By combining industry expertise from DHL with our own insight, we can realize the incredible potential of new technologies in logistics, such as brand new functionalities, a step change in user experience and additional cost savings for organizations. In the age of digital disruption, the Fujitsu-DHL partnership underlines the value of pooling knowledge and ideas through co-creation to innovate and prosper."