The Department of Heath and Social Care has won a High Court ruling on its decision to award a £730 million contract to  Unipart to take over the National Health Service logistics operations.
A Department of Health and Social Care spokesperson said: "We welcome the judgement made today, but it would be inappropriate to comment further given the ongoing legal process has yet to finish."
Unipart was awarded the contract, worth some £730 million, to deliver medical equipment to the NHS.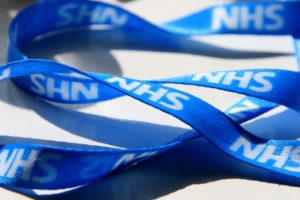 DHL, the incumbent, took legal action on the basis that the DHSC had behaved in an improper manner during the awarding of the contract including: failing to apply its own published selection criteria; applying undisclosed selection criteria; and breaching its duties of equal treatment and transparency.
Mrs Justice O'Farrell sitting in the Technology and Construction Court was asked to rule on two applications:
an application by the claimant (DHL) for summary judgement; and
an application by the Defendant (DHSC), supported by the Interested Party (Unipart), for the lifting of the automatic suspension which arose on issue of the claim and which prevents DHSC from entering into a contract with the successful tenderer, Unipart.
The judge dismissed DHL's application for a summary judgement against the DHSC, ruling that the DHSC has a real prospect of successfully defending the DHL claim and saying: "The court cannot determine those matters [the disputed facts]fairly without giving the parties an opportunity to test the evidence at trial."
One the second application by the DHSC, the judge said: "In conclusion, the balance of convenience lies in lifting the automatic suspension and permitting DHSC to enter into the contract with Unipart. Accordingly, DHSC's application is granted."
The logistics contract is being let as part of the government's new operating model for the NHS supply chain. DHL has already won a number of contracts under the new operating model.