Year-on-year supermarket sales grew by 1.0 per cent over the 12 weeks ending 3 November, according to the latest grocery market share figures from Kantar.
Co-op increased its market share to 6.5 per cent, having grown continuously since May 2018 with year-on-year growth of 4.4 per cent. Fraser McKevitt, head of retail and consumer insight at Kantar, said: "Co-op welcomed an additional 274,000 shoppers through its doors in the past 12 weeks – fruit and vegetables proved particularly popular as fresh produce sales increased by 10 per cent.
"The retailer stayed true to its convenience-focused roots as chilled items like pizza grew by 8 per cent."
Lidl was the fastest growing physical retailer this period with sales up by 8.8 per cent. The discounter intends on opening over 200 new stores in the next three years and commenced operations at its £70 million, 629,689 sq ft, distribution centre in Eurocentral, Motherwell last month. It has also promised to spend £15 billion over the next five years sourcing and procuring from British suppliers.
Aldi also won market share, with sales growth of 6.7 per cent. it now accounts for 8 per cent of grocery sales.
However, the slowing growth in the general market, meant that the four major retailers struggled to make any gains.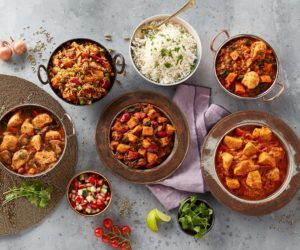 Sales at Asda and Morrisons fell by 1.2 per cent and 1.7 per cent respectively. However Sainsbury's and Tesco were less affected by the slump in the market. McKevitt said: "After a positive month last time around, Sainsbury's sales were down by 0.2 per cent in the past 12 weeks, with its market share falling back slightly to 15.6 per cent. Meanwhile, Tesco saw sales fall by 0.6 per cent."
Iceland saw a growth of 1.6 per cent, which meant that it kept its market share of 2.1 per cent. Waitrose sales declined by 0.9 per cent, taking its market share to 5.0 per cent. Ocado was  the fastest growing grocer, with sales up by 13.5 per cent compared to a year ago.
By Michelle Mooney