Doddle and Cancer Research UK have expanded their click & collect partnership. The charity is set to have a further 50 UK stores become Doddle locations by the end of next year.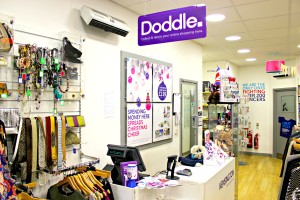 Up to 200 are due to open by mid-2018.
"Our partnership with Doddle has provided a great opportunity to reach to new demographics of supporters," said Simon Ledsham, communications director, Cancer Research UK. "Since it launched we've seen more shoppers, donors and volunteers visiting our shops and supporting our work into the prevention, diagnosis and treatment of cancer.
"We're excited to expand this initiative across more stores, attracting new shoppers and donors to help us fund our life-saving research. We're delighted our collaborative and innovative partnership has been shortlisted for the Retail Systems Charity Partnership of the Year Award which we think reflects our drive to build on our success."
Tim Robinson, Doddle chief executive, said: "We're very proud of our partnership with Cancer Research UK, they've been an incredibly engaged and proactive partner developing the service across a wider estate of shops and making it a key part of their retail proposition."