Doosan Industrial Vehicle UK has bought Rushlift, which specialises in contract hire, fleet management and servicing of materials handling and aviation support equipment.
Rushlift, which has six depots in the UK, will continue to operate under its own name.
Tim Waples, CEO of Doosan Material Handling, said: "We have collaborated extensively over the years but today's acquisition opens the door to larger accounts which were previously denied to both Doosan and Rushlift as individual companies."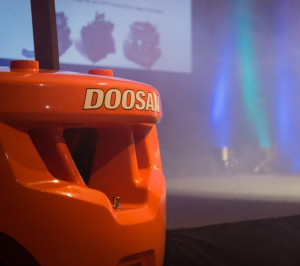 Doosan will retain its UK dealer network, saying that the dealers are largely non-competitive with Rushlift as they typically deal with companies within a defined regional patch.
KB Park, CEO of Doosan Industrial Vehicle, Korea, said: "The size of this investment reflects our commitment to the UK market, in which we enjoy our largest market share outside Korea. It is consistent with our desire to grow our operations both organically and through strategic acquisitions."
Graham Holyland, CEO of Rushlift Ltd, said: "Rushlift is entering an exciting new growth phase as we now have the backing of Doosan, a global brand, with all the opportunities that presents for the business and our employees. Despite this, it is in many respects 'business as usual' for us as we continue to provide our existing customers with the excellent levels of support they expect."