DPD is investing £150m in a new hub at Hinckley just a couple of miles down the road from the firm's existing Hub 4 and International Gateway in Sketchley, which both opened in 2015.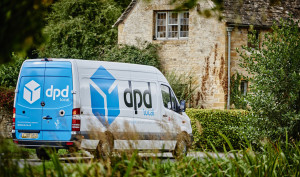 The 503 metre long Hub 5, totalling 276,000 sq ft, will be capable of handling 71,000 parcels an hour, increasing DPD's total overnight parcel sorting capacity by 60 per cent.
Dwain McDonald, DPD's chief executive said: "We are continuing to experience strong growth in demand for our services, which is why we are announcing another massive hub project less than three years after we opened hub 4. In that time, we have seen seismic changes in retail behaviour in the UK, with major events like Black Friday creating bigger and longer periods of high demand at different times during the year, and then Christmas itself becoming even more of an online retail focused event."
The development is part of an 82 acre employment park, close to junction 1 of the M69, proposed by IM Properties, which has just received planning permission from Hinckley & Bosworth Borough Council.
Building work is likely to commence in October of this year and the facility should be operational by October 2020.
McDonald said: "We have invested hugely in our infrastructure nationwide over the last six years, moving our older depots to brand new, larger and purpose-built facilities or upgrading them to state-of-the-art 60,000 sq ft distribution centres. And by 2020 we will have built three of the largest overnight sorting hubs in Europe. That level of unprecedented investment is what ensures we stay ahead of the chasing pack and gives us the capacity to support our retail customers for many years to come."