DPD and Morrisons have teamed up to help deliver essential packages for the NHS, with additional deliveries to hospitals and other healthcare services.
The contract follows the announcement by the Department for Transport that the logistics sector is an essential industry.
DPD is now delivering Morrisons food boxes in addition to handling increases in deliveries for existing food and recipe box shipments. Total food deliveries have topped 200,000 a week and DPD is planning for that number to rise significantly.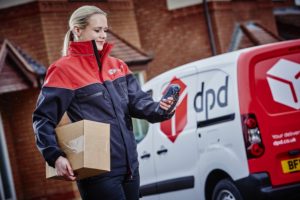 DPD will deliver the Morrisons food boxes – costing £35 each and can feed two people for a week – the next day for orders placed before 3pm.
Measures across the whole of DPD have been put in place to ensure that all employees stand two metres apart, and deliveries have been staggered to limit the amount of employees in a warehouse at any given time.
DPD chief executive Dwain McDonald said: "At a time when many people are still struggling to safely get hold of fresh produce and essential supplies, we have partnered with Morrisons to provide next-day delivery for their food boxes, with our full one-hour delivery slot service.
"It is hugely reassuring for people to see that they can order these goods easily and know exactly when they will be arriving.
"I'm delighted to see the government confirm the essential status of our industry at this difficult time. It is recognition of the role we are all playing in keeping supplies moving, while keeping our customers and our people safe.
"Our depot and hub teams have been fantastic. They are doing an incredible job and the feedback the drivers are receiving from their customers has been amazing. They are doing an essential job and it is hugely appreciated."