DPD has launched a new self-employed contract and is offering its workers a minimum of the Real Living Wage.
The new contract will see drivers earning £28,800 per annum, based on a standard 5-day week with no upper cap on earning. Drivers will receive sick pay, 28 days paid holiday and pension.
This is part a new Driver Code launched by DPD which allows drivers to choose between an employed, self-employed worker or self-employed franchisee contract.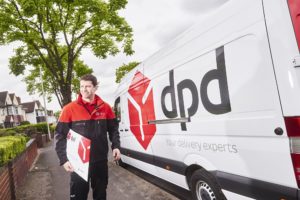 "The Driver Code represents a complete reappraisal of every aspect of our driver package.  Our aim is simple – to make DPD the carrier of choice for delivery drivers and for our drivers to be the best rewarded in the industry," said DPD CEO Dwain McDonald.
Self-employed drivers' earnings will be monitored monthly to ensure that they are receiving at least the equivalent of the Real Living Wage.
"I think the new worker contract is a great package and it will set the benchmark in our industry," said McDonald. These new measuring will come into force on 2 July this year.