Parcel company DPD has pre-let a warehouse at Tritax Symmetry's Symmetry Park, Bicester scheme in Oxfordshire.
The facility which will be constructed to net zero carbon will be used as a specialist parcel distribution facility.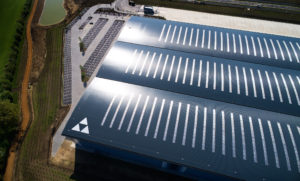 Cherwell Council granted planning consent for what will be DPD's 36th new format hub built in the UK since 2011, which will be delivered as an additional phase of the established Park. The developer's commitment to achieve a net zero carbon building in construction is in line with DPD's pledge to become the UK's most sustainable delivery service provider.
DPD operates a net zero carbon delivery model and aims to be the greenest delivery company in the UK. With over 600 electric vehicles, equal to 10% of its fleet, DPD leads the parcel sector on the move to sustainable logistics and has launched a raft of other initiatives including energy and waste management, green packaging, smart urban delivery models and the DPD Eco Fund for schools and educational facilities across the UK working on green projects.
This deal will see DPD relocate its existing operation in Bicester, and once fully operational, the new facility could create up to 250 new jobs.
Louise Ferguson, general manager, property at DPD, said: "This investment will allow us to expand our existing operation to meet the growing demand for our services, create a significant number of new jobs and give us space to carry on growing for a number of years."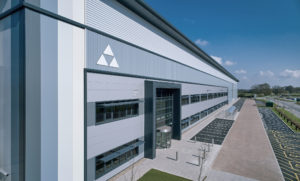 Symmetry Park Bicester is already home to Bentley Designs and Medline Services with the newly completed Unit B (163,664 sq ft) available for immediate occupation. In addition, plot C is available with detailed planning consent for a unit of 334,000 sq ft.
Tom Leeming, development director at Tritax Symmetry, said: "The economic impact through the construction period and permanent jobs created at the site will be felt as an immediate boost to the local economy at a time when all business investment should be welcomed.
"DPD's commitment to become the UK's most sustainable delivery company is aligned to our own sustainability policy. As a business, we are factoring in environmental considerations into every aspect of our development plans, from electric vehicle charging facilities and energy centres to photo voltaic generation and other energy saving initiatives. With planning now secured, we look forward to appointing a contractor imminently and delivering a state-of-the-art net zero carbon unit for our client."
Savills and DTRE are joint letting agents at Symmetry Park, Bicester.