Parcel delivery company DPD has agreed a deal on a new delivery depot in Lincoln.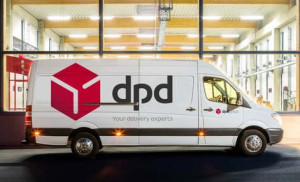 It has signed a 20-year lease on a 42,783 sq ft unit at Graftongate's Network 46 scheme, which was recently granted planning permission. Work is set to begin on site shortly and should be completed by April 2016.
In May, DPD set out plans to invest a further £150 million in ten depots nationwide creating 750 jobs.
It has invested £250 million in the last five years opening 15 new depots and creating 4,000 jobs. It now has 52 depots around the country
CEO Dwain McDonald said st the time: "Our record over the last five years speaks for itself with revenue up over £500 million and 4,000 new jobs created. Today we announced more good news with a five year plan to build a further ten new state-of-the-art depots which will create another 750 new jobs at least.
Letting agents for the Lincoln depot are GVA Bilfinger and Pygott & Crone. DPD was advised by sbh International.