Ocado increased sales by 11.6 per cent to £373.8 million for the 14 weeks to 3rd December – but said that growth had been restricted by a lack of drivers in certain locations.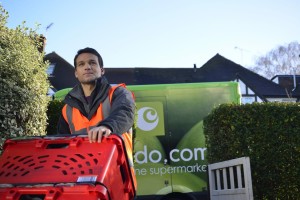 The increase came mainly from an increase in the number of orders per week to 280,000, but there was also a 0.3 per cent increase in average order size to £106.11.
Chief executive Tim Steiner said: "While we continue to report sector leading double digit sales growth in our retail business, a shortage of capacity, with the lack of drivers in certain locations being the largest factor, restricted our sales growth. While this driver shortage has now been largely resolved, there was some short term impact on average orders per week over the period."
Ocado is currently ramping up operations at its new Andover fulfilment centre. Steiner said progress was encouraging: "Over the last few weeks, we have processed over 50 per cent more orders per week through the Andover facility compared to the beginning of the period. We are making good progress with the resiliency issues we highlighted with the third quarter results and although there is still work to do we are on track with our plans."
And said Steiner, Ocado expects to open its fourth CFC, in Erith, South East London, in 2018.
"At scale, Erith will be able to process an additional 200,000 orders per week. Building scale and capacity in the UK will support the sustainable growth of our retail business, enabling us to take further market share in online grocery, and we look forward to the coming year with confidence."
During the period Ocado signed a deal to construct a robotic warehouse for French retailer Groupe Casino. Steiner said: " We remain confident in our ability to sign more deals such as this in the medium term."