Almost one third of logistics companies are suffering long delays in recruiting HGV drivers, according to a survey by the Freight Transport Association. And 57 per cent of respondents also anticipated a driver shortage moving into the second half of the year.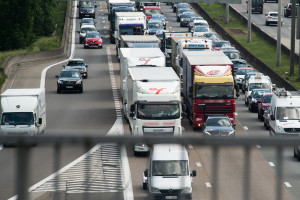 The FTA's July Quarterly Transport Activity Survey, sponsored by Santander Corporate Banking, covered 6,000 member businesses.
Respondents reported weaker growth in domestic road freight activity levels in the first quarter of 2017 compared to the previous quarter. The outturn growth in activity reported was lower than the expected level of growth anticipated in the April 2017 report, reflecting muted growth in the UK economy during the period.
However, the survey gave cause for cautious optimism about domestic logistics operations, with most industrial sectors and most regions indicating reasonable levels of growth in the second quarter, and the majority reporting they expect strong growth in activity levels in the third quarter.
Looking forward, it said: "Growth in demand for haulier hire and contract hire is expected to be broadly similar to the previous quarter in the next three month period, with growth in demand for contract distribution expected to be softer."
Respondents reported that short sea, deep sea and air freight volumes are expected to grow on most trade routes in Q3 2017.