DSVPanalpina has tightened its payment terms after warning that the Covid-19 pandemic will lead to a higher credit risk among its customers.
In its Q1 2020 financial report the global 3PL giant told investors that to "mitigate this risk, we have tightened our authorisation policies for approval of payment terms and are closely monitoring trade receivables and overdue balances".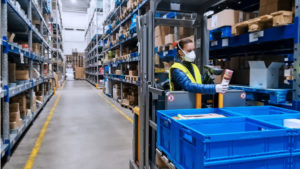 The warning came as DSVPanalpina saw a 36.7% increase in Q1 2020 turnover to DKK 27.3 billion (£3.19 billion) compared to DKK 19.9 billion in Q1 2019. EBIT before special items was DKK 1.5 billion (£183.2 million) for Q1 2020, compared to DKK 1.4 billion for the same period of 2019.
Growth was fundamentally driven by the acquisition of Panalpina, with DSV warning that the sea freight market fell 5% to 7% in Q1 2020, while air freight fell 8% to 10% in the same period.
However DSV warned that the impact of Covid-19, which it called a "crisis", would have a significant impact on its activity levels in the coming months, and said it had taken initiatives to adjust its capacity and cost base.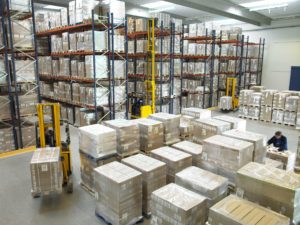 These actions included participating in government wage and fixed cost compensation programmes, but it did warn that redundancies cannot be avoided in certain parts of the organisation.
Group chief executive Jens Bjørn Andersen, said: "When this year started, we were really looking forward to demonstrating the strength of the DSV Panalpina combination. The Covid-19 crisis has obviously changed the agenda for everybody and hit our markets in a severe way, but we have been able to continue the integration as planned.
"All things considered, we delivered satisfactory results in Q1 2020 and our asset-light business model has shown its strength.
"The crisis will have a significant impact on activity levels in the coming months, and we are taking the necessary steps to adapt while supporting the supply chains of our customers and ensuring the safety and health of our employees."
By the end of Q1 2020, some 70% of Panalpina's volumes had been transferred to DSV's  transport management systems.