The proposed reverse takeover of DX Group by Menzies Distribution has been attacked as a "bad deal for DX shareholders" by Gatemore Capital Management which owns 11 per cent of DX's shares.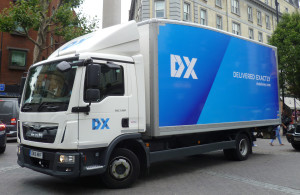 Under the terms of the deal, John Menzies shareholders would own 75 per cent of DX's issued share capital while another five per cent would be owned by the John Menzies' pension scheme. DX's existing shareholders would own 20 per cent of the new company.
These proportions reflect the difference in the size of the two businesses. Menzies Distribution had a turnover in 2016 of £1.2 billion, while DX's turnover was £287.9m.
Liad Meidar, managing partner and chief investment officer at Gatemore, said: "On the surface, the proposed combination of DX Group and John Menzies' Distribution division looks like a bad deal for DX shareholders and a face-saving exercise for the DX board.
"We are highly suspicious about the timing of the announcement and the board's motivations around it. They have already destroyed 90 per cent of DX's market value. Now they are further compromising shareholders by announcing a deal with so many loose ends and suspending trading on the shares indefinitely. It seems like an egregious case of the board front-running the EGM and force-feeding a deal which is not in the best interest of shareholders."
Last month, Gatemore called for two of DX's board members to step down – chairman Bob Holt and non-executive director Paul Murray. It proposed four replacements: Ronald Series as chairman, Lloyd Dunn as non-executive director (effective 1 July 2017), Paul Goodson as non-executive director and Russell Black as non-executive director.
Speaking after the announcement of the proposed Menzies deal, Meidar said: "The announcements today make it clearer than ever that it is time for a new board to take over. The four nominees at the EGM have some of the best track records in the sector. We are optimistic that this exceptional team will properly assess all strategic alternatives while implementing a credible long-term plan to turn around the business and restore it to a higher level of profitability."
DX Group had sales of £287.9m in the year to 30th June 2016 – down from £297.5m the year before. EBITDA in 2016 was £18m – down from £33.7m the year before.
Last year Menzies Distribution produced an underlying operating profit was £24.7 million on turnover of £1.2 billion – down marginally on the 2015 figure of £25.1m.
The core of the Menzies business is newspaper and magazine distribution and in 2016 it was affected by a seven per cent fall in the sales of newspapers and a 9.5 per cent fall in magazine sales. Over the past couple of years its has been looking to diversify its business.
In his annual review, incoming managing director Greg Michael said: "We continue to progress our diversification strategy, creating new volume in growing markets to offset falling volume within print media. During 2016 our retail logistics offering signed its first national deal. A contract award by WHSmith sees Menzies Distribution operate from three of its retail distribution centres use our own network and 80 vehicles of varying size to deliver stock to all 1,200 WHSmith retail outlets across the UK."