Gatemore, the DX investor, has withdrawn its requisition for an extraordinary general meeting, but it has reaffirmed its opposition to the proposed reverse takeover by Menzies Distribution.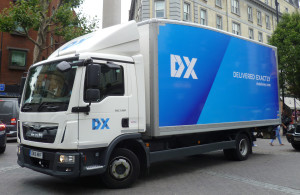 Liad Meidar, managing partner of Gatemore, had demanded the EGM to push through changes to the DX board, but in the letter withdrawing the requisition, he said: "The untimely announcement of discussions between DX and John Menzies plc has fostered confusion over the purpose of the EGM.
"Our EGM proposals were brought to address the urgent need for effective leadership and to improve the governance standards of a suboptimal board structure. Our proposals were not designed to act as a referendum on an ill-conceived transaction that has been negotiated from a position of weakness."
In response, the DX board said it would continue to progress the Menzies deal.
"As previously stated, the boards of DX and John Menzies currently anticipate that any proposed transaction would be completed during the summer of 2017."
However, Meidar said Gatemore believes that "together with a group of like-minded shareholders we have sufficient votes to block a deal. Nonetheless, in the spirit of collaboration, we want to give room for the 'middle ground' view to be tested. If a substantially better deal does not emerge, we believe the current one will be blocked, at which point shareholders will coalesce around changing the board."
Gatemore argues that the current board of DX has overseen a 90 per cent loss in DX's market capitalisation – a decline in value of more than £200 million – while other companies in the sector have grown shareholder value.
It has engaged AlixPartners, the corporate turnaround specialists, to provide an assessment of the proposed transaction. It argues that Menzies Distribution's core business of newspaper distribution is low margin and declining – making it unattractive to DX investors.
Other criticisms of the deal relate to Menzies role as a neutral consolidator for other parcel carriers service times and customer mix; potential cost savings; and pension liabilities.