A wide-ranging review of operations is underway at DX after the company's expected growth in higher margin revenue fell through, impacting on the business' overall profitability due to its fixed cost nature.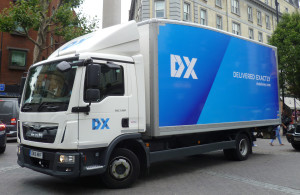 DX said in a trading update that its integration of five sites into one, which was part of its "OneDX programme", had experienced some short term operational issues – this has resulted in temporary higher costs.
The company said that challenging trading conditions, referred to in a November trading update last year, are continuing and putting pressure on pricing. It also said that the business is still experiencing margin erosion due to an on-going change in revenue mix.
The independent parcels business added that while it has experienced "strong momentum" and wins in the logistics business, it had not seen the same DX Secure volume growth of 2016.
The DX trading statement said: "In the light of these issues, the board has reviewed its expectations of the group's performance and while material new contracts are now being implemented and the company's pipeline of new business opportunities is robust, it now anticipates that profits for the year will be significantly below current market forecasts, with net debt consequently higher than expected.
" It has also taken the decision not to pay any dividends for the foreseeable future and has commenced a wide-ranging review of the company's operations with a view to driving revenues and improving its financial performance."